Dedicated to supporting America's most innovative entrepreneurs and developing businesses, EDG – Elevation Development Group is a private venture capital firm, making large-scale investments in growing companies. From early and seed stage to rapid growth businesses, our investment choices span a variety of industries, including the technology, real estate, manufacturing, biotech, media, and consumer-oriented fields. We simply stand behind extraordinary ideas, giving companies the support they need to make incredible gains in their specific industry.
Our expertise lies in identifying companies and new projects that illustrate potential for rapid growth and strong market position. With accredited investors across Central and Eastern Europe as well as the United States, our investments range from $100,000 to $50 million, providing seed capital to entrepreneurs with exciting ideas, early-stage companies and rapidly growing businesses.
At EDG, we recognize greatness. We invest in passion and creativity, helping visionaries to see their groundbreaking ideas become reality.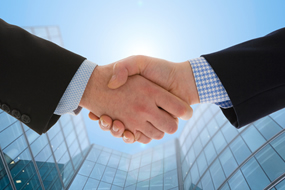 Here at EDG, we are interested in pioneering technologies that fulfill a large market need. With the proliferation of exciting technologies on the horizon, we work with individuals and companies who are one step ahead of the pack, developing revolutionary ideas that coincide with unmet or underserved marketplace needs.
In the technology field, we invest in projects that span:
Communications + Mobility
These projects include platforms and technologies that enable the creation of new applications and services, specific to mobile devices and networks.
Internet + Digital Media
With the Internet as the cornerstone of today's business, we invest in digital technologies that transform online consumer interactions. These ventures revamp advertising and video revenue models to make online businesses profitable. By effectively managing digital content, these projects give consumers more control, thereby furthering their engagement.
Software as a Service (SaaS)
Hosted online and sold on a subscription basis, these applications and services greatly simplify business administration, streamlining operations to save time and money.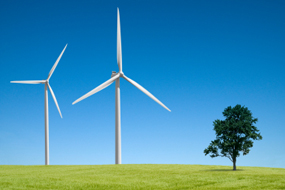 With our longtime collaborative history as an equity partner with real estate developers across the globe, we at EDG offer support to real estate development on both an acquisitions and partnership level.
Thanks to a keen eye for recognizing underdeveloped sites – both on and off market – that hold high potential for enhancement and future marketability, our real estate investments span the commercial and residential domains. As a result, EDG is at the forefront of the industry, acquiring properties at 25-50 percent below market price, with a minimum of 7 percent ROI on each transaction.
We choose our real estate capital investments strategically, opting for those with maximum revenue and appreciation potential. From retail and commercial spaces to sports and fitness facilities, our investments extend the spectrum of real estate opportunities. We partner with developers around the globe on specialty construction projects, including luxury waterfront resorts, hotels, golf and country clubs, and vacation homes.
With extensive development expertise, we have both created and reshaped world-class identities for mixed-use resort communities, and have strong partnerships with all the major hotels brands worldwide. In addition, our partners and investors have access to our network of rare and exciting development opportunities in Brazil, Russia, Ukraine, and the United States.
At EDG, real estate investment is at the core of our business. With our technical knowledge of the field and hands-on experience, we are able to offer premium investment opportunities.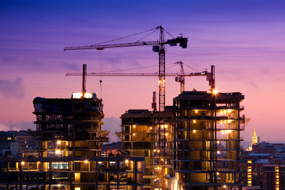 At EDG, we apply our expertise in building exemplary companies to meet the consistently growing needs of the healthcare field. With our investment support, visionaries have been able to achieve breakthrough therapies and technologies that have transformed the healthcare industry.
In the healthcare spectrum, we invest in:
Biopharmaceuticals
These projects focus on medications, vaccines, and therapies that combat infectious diseases, as well as technologies that facilitate delivery of small molecule or biologic therapeutics along organ, tissue, or cell lines, including RNAi. In addition, we are interested in companies that have improved or repurposed existing pharmaceuticals.
Diagnostics
Our diagnostics investments include projects that offer ongoing diagnoses capabilities for chronic diseases, as well as projects that focus on implantable sensors that provide real-time health information to both individuals and healthcare professionals.
Medical Devices
We are interested in companies that pursue therapies that are less invasive than current approaches, thereby improving patients' experiences with treatment, as well as treatments that target chronic diseases and maladies related to aging.